Weekdays with Tracey Donaldson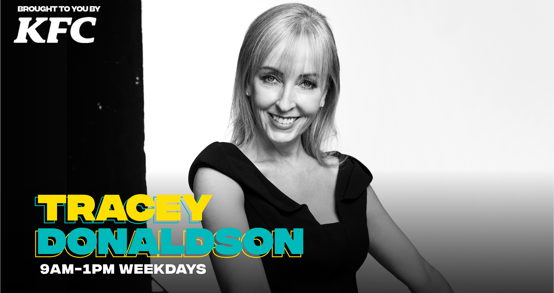 Spend your days with a host who is just as passionate about music as you are. Tracey Donaldson has worked for several of the biggest record labels in the UK and has spent time with many of the artists you'll hear on the Hauraki playlist.

Catch Tracey from 9am weekdays and give her a follow @traceydonaldsonradio on Insta!

Brought to you by KFC!

Latest from Weekdays with Tracey Donaldson